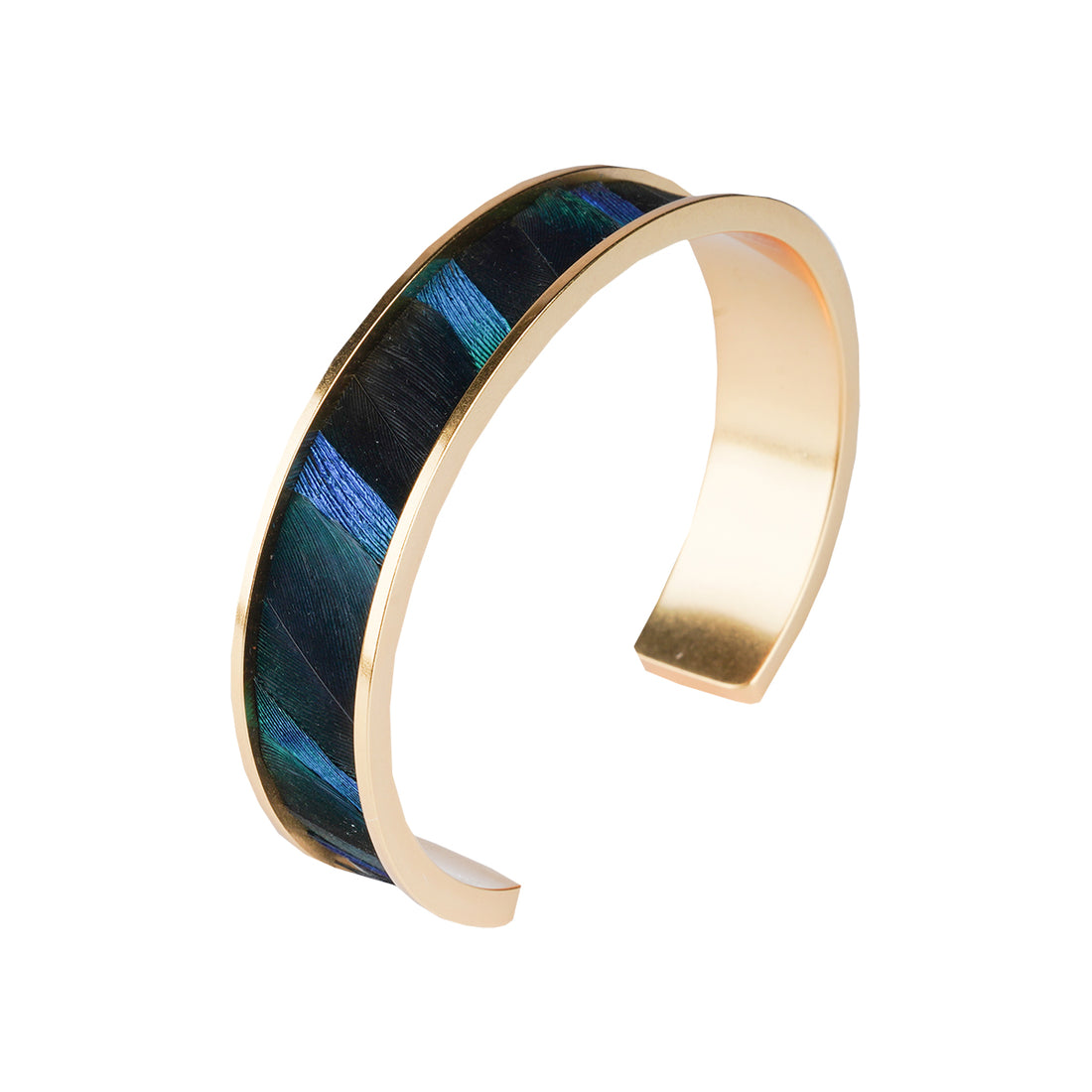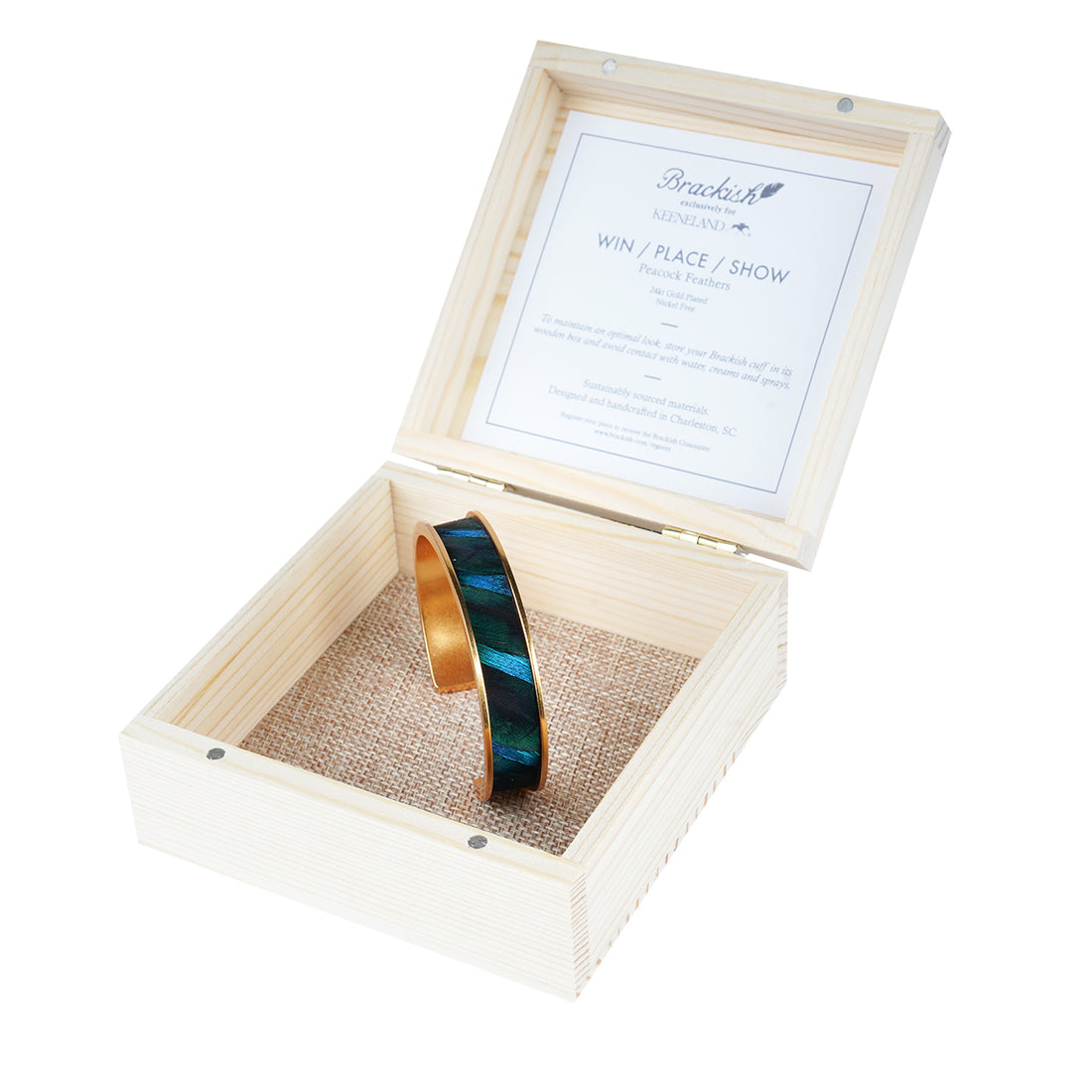 Brackish Win Place Show Thin Cuff
SKU131476|TRIFECTA|*|*
A custom collaboration inspired by Keeneland and handcrafted by Brackish, the Win Place Show Cuff symbolizes the tradition, class, and beauty of the Bluegrass. It showcases Keeneland Green and Kentucky Blue colors to embody not only the race course, but the surrounding areas that many Keeneland goers call home.
No dyes are used, giving each cuff a unique coloring.
Thin cuffs are 0.5" wide and 7" in circumference.
Cuffs are completely adjustable to fit any wrist size.
Each cuff is crafted with 24k gold plated, nickel free hardware.